Recipe borrowed with permission from www.strongertogether.coop. You can visit to learn more about your food and where it comes from!
Our Produce Dept just received some gorgeous Leek Scapes from Gathering Together Farms! Scapes are the springtime flower stalks of the plants, they're only available for a short time but you can pickle them to enjoy for a little bit longer. We found this tasty recipe at nashsorganicproduce.com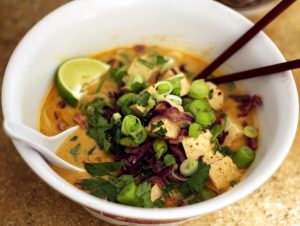 Elevate a humble package of ramen from "college dorm" to "favorite food cart" quality.