RUN FOR THE BOARD!
Consider serving your community store and run to be a member of our Board of Directors! Our co-op is owned by more than 2,000 neighbors and we want our Board to reflect our vibrant ownership. Whether you've lived in the neighborhood for a long time or just moved here and fell in love! We want your valuable perspectives and experiences to help shape the future of our co-op! Use link to apply and for more info:
ACG 2022 Board Director Candidate Form
Applications are due June 9, 2022
The Board serves as a link between the Owners and Collective Management. Directors play a critical role in the oversight of the Co-op's financial well-being and provide direction for the long-term vision of the organization. Any owner can run for a position on the Board, and owner engagement with the Board is welcomed and encouraged. If you are at all curious, please join us for a meeting or contact us by email.
---
Alberta Cooperative Grocery Board of Directors
Michael Loree, President
Mike has been a member of the board since August 2021 and has been an owner of the Co-Op since January 2021. He enjoys being a part of a community that prioritizes affordable access to foods that meet our needs for health, sustainability and equity. He has been a part of other executive boards and committees in his past in different capacities and organizations. He has held various roles focusing on policy and regulatory heavy dealing; Safety, Environmental, Health, Sustainability, Human Resources. During his time he wants to focus on continued affordable availability of food products, consistent growth, and growing outreach for our community. When he is not working, and not conducting business for the Co-Op he enjoys spending time with his Fiance, learning new skills, and new information to help him understand this complex world we all live in. During the Pandemic he picked up crocheting and playing new board games with friends and family. He cares deeply about the Store and the community as it directly affects him, as he lives in the community that the store serves. He takes great pride in being part of a cooperative that affects our community at large.
Lesley Farmer, Vice President
Lesley has lived in NE Portland for 13 years with a son and big dog. In addition to working with the Alberta Cooperative Board, she works in the store as a cashier and grocery team member. She has always been a part of grassroots, community-centered work from tutoring, to library education, to healthy food education for black and brown kids. She looks forward to working collaboratively to achieve our business and community goals.
Stanley Carpenter, Treasurer
Stanley serves as board treasurer for the Alberta Cooperative Grocery. When he is not doing board work, he works as a Treasury Management Analyst for Heritage Bank and loves Kiteboarding.  He hopes to help ACG remain equitable, sustainable, and viable for many futures. Although he does not have much history of serving as treasurer on a board, he leverages his expertise in banking to provide a foundation. He is very passionate about diversity and community. He hopes to expand ACG's efforts to become a diverse, equitable, and sustainable grocery store in Portland. With that said, he is proud to serve on the board as treasurer. Please reach out if you have any questions.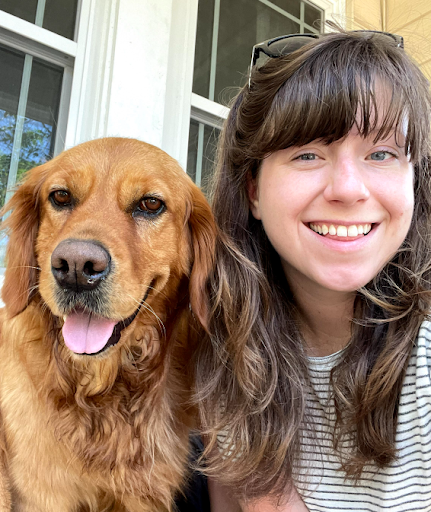 Rachel Murphy, Secretary
Rachel became an owner of the Alberta Co-op Grocery three years ago after moving to the neighborhood. She joined because she wanted to feel invested in the community, and she felt like she could support the mission of the Co-op. She works as an Environmental Health and Safety Engineer focused on workplace safety, hazard assessments, and risk reduction. As a board member, she plans to bring her professional experience with policy and procedure writing and continuous improvement to the board. Rachel spends her free time running, traveling, cooking, and playing fetch with her dog Penny.
Thomas Pellechia
Thomas grew up in a working-class Italian immigrant environment in New York City. He was part of a group that began a food co-op in his NYC neighborhood. After leaving the city for the  Finger Lakes region, he became a member of a food co-op in Ithaca, NY. He spent decades in  the Finger Lakes wine business, including as a winemaker. Later, he operated a wine retail shop in  Manhattan. Thomas has written dozens of articles in newspapers and magazines, authored five books, and edited three on the subject of wine and/or food. When they moved to Portland in  October 2021 Thomas and his wife, Anne, joined the Alberta Food Cooperative right away. The  Alberta co-op is within walking distance, so they fill a shopping cart as often as they need on bulk items and fresh, organic produce. Soon enough, Thomas decided to volunteer on the co-op board of directors. Thomas is a writer and watercolor artist and plays piano. He loves animals. In fact, he paints pet portraits in watercolor for clients, capturing their expression, which he says is unique to each animal.
Sarah Armstrong
Sarah has built a professional career around digital storytelling, from visual marketing in Seattle to small agency work in San Francisco. As an Indigenous woman, Sarah's passionate about equitable access to food, regularly coordinating food boxes to Kenton neighbors and Free Fridge meals. In her free time she enjoys boxing, gardening, and outdoor adventures with her puppy.
---
You can contact the Board of Directors with any questions or concerns at board@alberta.coop