Part of the mission at the Co-op is providing healthy affordable food to our surrounding neighborhoods. Having access to healthy water is definitely a part of having healthy communities. We stand in solidarity with Standing Rock and the struggle to stop the building of the Dakota Access Pipeline.
There are so many ways to help!
Make a Donation at the Register
1. You can add a buck or two to your total, or just round up to the nearest dollar.
2. Donate right to the sights below!
We'll be sending donations to the following funds:
You can donate to the camp fund at https://www.gofundme.com/sacredstonecamp
There is also a legal fund they are asking for donations for https://fundrazr.com/d19fAf
The co-op will be a collection point for material items that are being asked for:
PLEASE ONLY BRING ITEMS THAT ARE ASKED FOR! ITEMS SHOULD BE NEW OR IN GOOD CONDITION (AND CLEAN).
TENTS
RAIN COATS, PONCHOS
SLEEPING BAGS (FOR COLD WEATHER)
HATS (WINTER AND CAPS)
LANTERNS, FLASHLIGHTS, LED LIGHTS
Or go to their Amazon Wish List
Just Seeds is selling posters. You can get one here http://shop.dignidadrebelde.com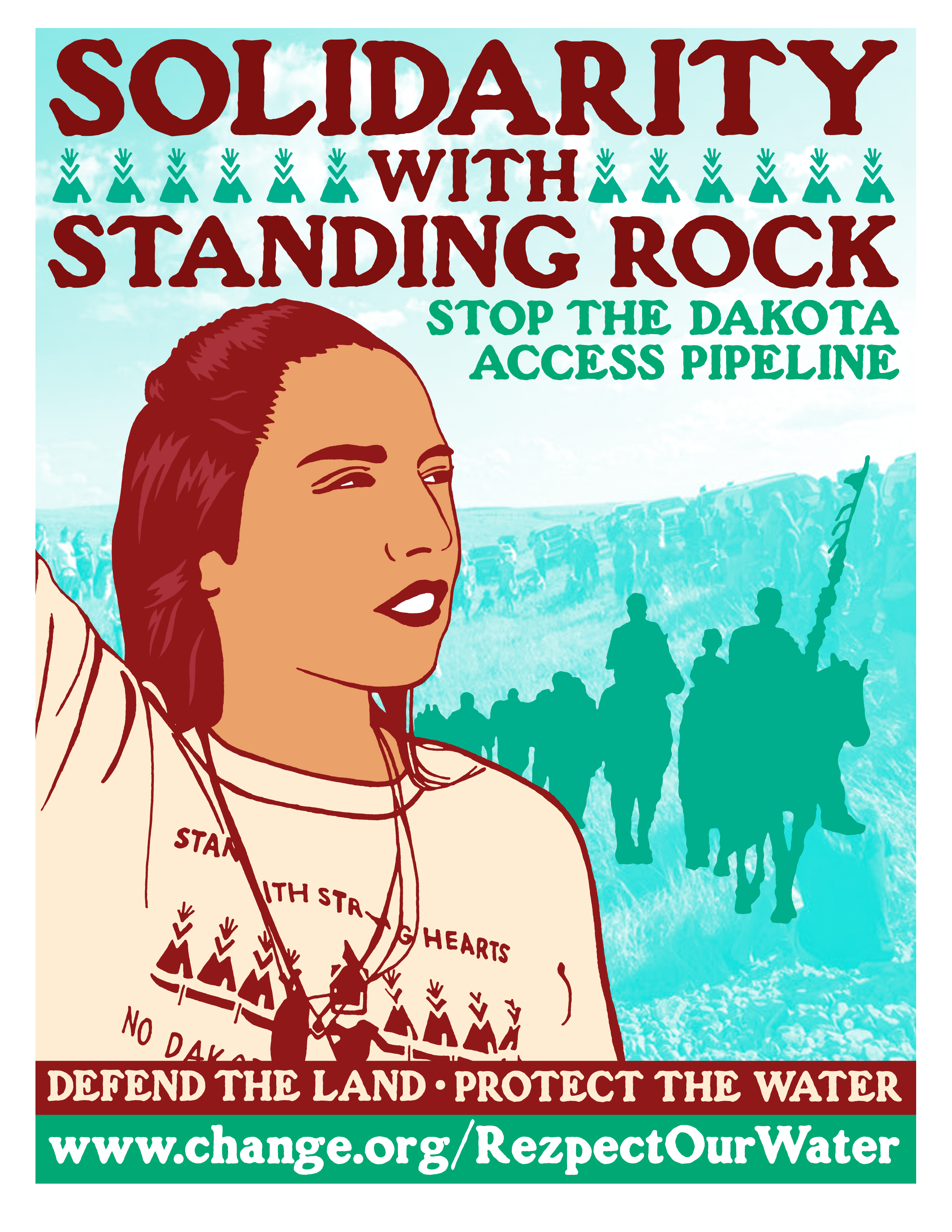 You can also sign this.
Stay up to date:Sacredstonecamp.org