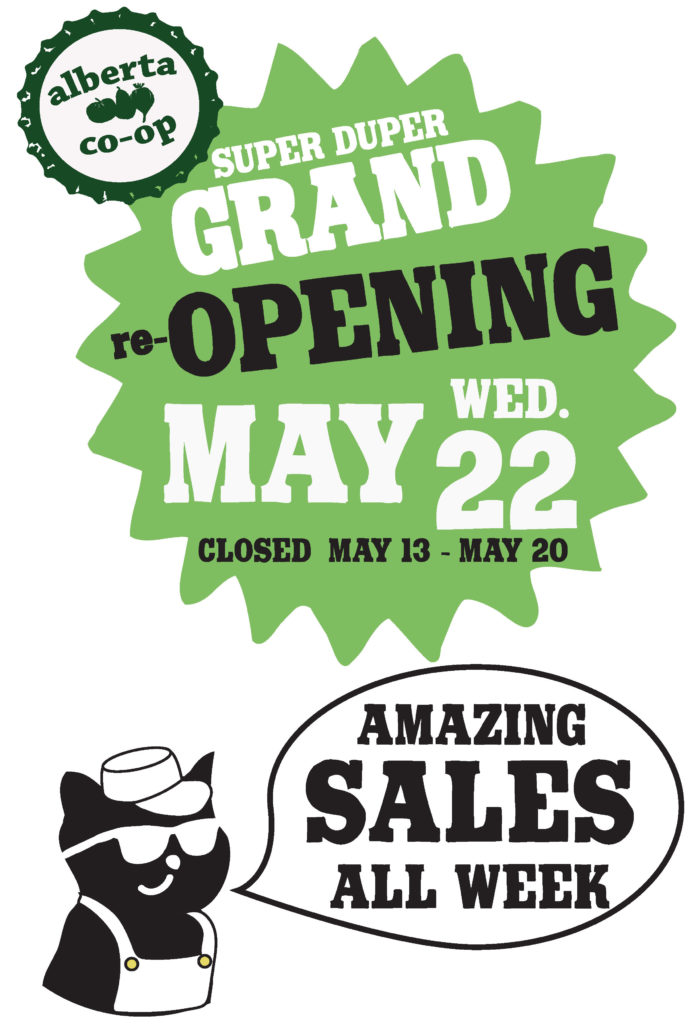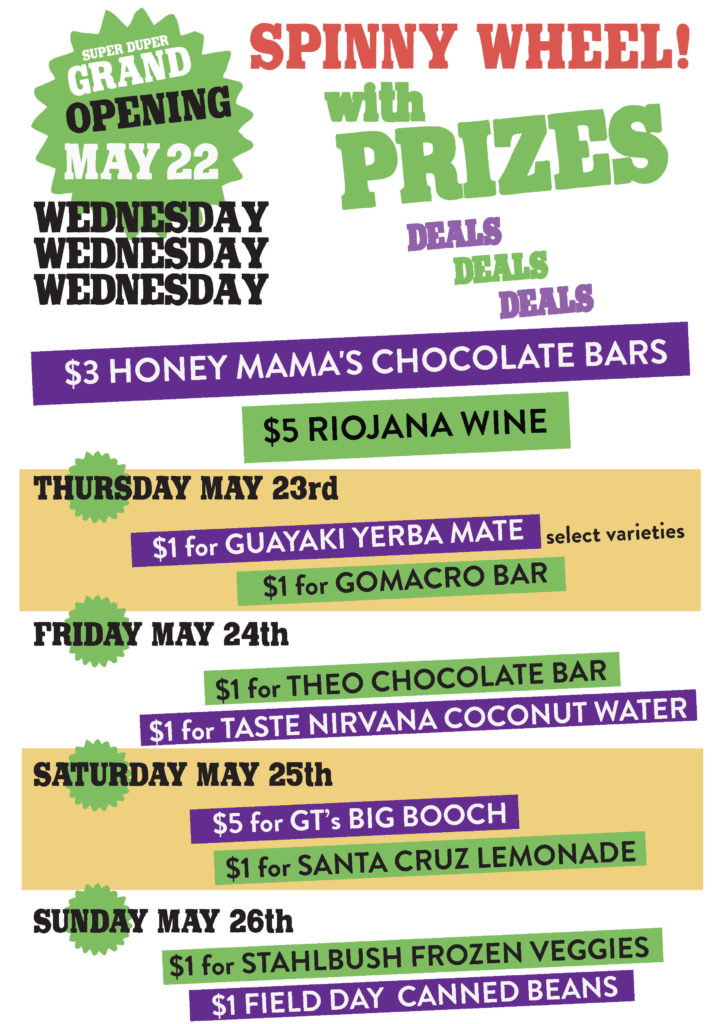 We're super excited about some changes that will be happening at the Co-op and we want to share the news! The changes are driven by a desire to improve the shopping experience and to give some extra consideration to those who might have special challenges moving through our bustling little space. We're going to be closed all day Monday, May 13th – Monday, May 20th in order to tackle several large projects and a variety of small updates.
When we reopen, you will notice some pretty big improvements, especially when you first enter the store. Our primary goal is to relieve the congestion that occurs in the front of the store. This means creating more clearance for carts, wheelchairs, and strollers to pass one another in the areas around the checkstands. Our new checkstand design is a single island that contains all of the registers and routes traffic in a circular fashion rather than down the aisles. In fact, there will be more room all around the register area, which will allow people to get in and out of the store more easily.  
In addition to better circulation, we are creating a more open and welcoming feel overall.  We decided that one simple way to achieve this would be to let in more natural light by unblocking our front windows. We will be replacing the structures that are currently blocking the light with low profile shelving. We are thrilled about all of the ways in which this will positively impact the feel of our store and the health of our workers. It will also create more visibility from the streets, which will help draw attention to our little shop and remind people to support their local Co-op!
We are also taking the opportunity to replace our floor which, unfortunately, is starting to deteriorate. Our research led us to an environmentally friendly option that is durable and expected to last many years into the Co-op's future.  Some old and worn out shelving will be replaced as well with a heavy-duty option that, again, is meant to last for the long haul.
And finally, we'll be doing some technology updates. We are SO excited to have an integrated credit card system that uses EMV chip technology. This is going to simplify the process at the register. We won't need to take your credit card from you at the register anymore–you'll be able to run it yourself!
Our Grand Re-opening will be Wednesday, May 22nd.  It will be a celebration with lots of specials and giveaways, so be sure to plan on stopping by
Thank you all so much for your continued support.  Please feel free to contact us with any questions or concerns!